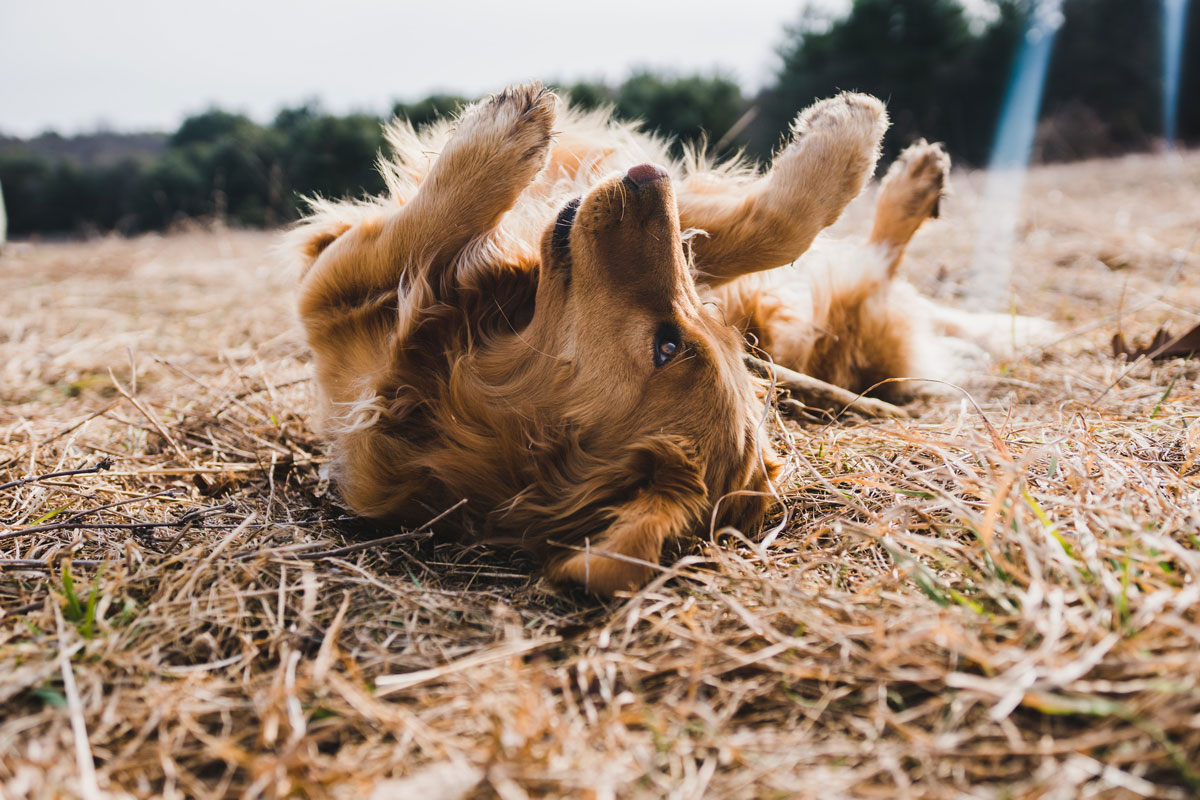 03 May

Natural ways to boost your dog's endocannabinoid system

We all want our furry friends to live their best lives and stay healthy for as long as possible. Like us, our dogs have an endocannabinoid system (ECS) that helps regulate their mood, appetite and immune responses.

Let's dig into some easy and affordable ways to support your dog's ECS naturally and keep your pup feeling its best.
Essential Fatty Acids
Omega-3 and omega-6 fatty acids are essential for supporting the ECS in both humans and animals. Endocannabinoids that bind to receptors and tell the ECS to take action are produced from arachidonic acid, an omega-6 fatty acid. It's give-and-take, like a game of fetch. You want to provide enough arachidonic acid for endocannabinoid production but not too much that you're throwing off your dog's cannabinoid receptors.
The good news is that bringing more omega-3 fatty acids into your dog's diet can help even out omega-6 fats so that your dog's endocannabinoid system can function at its peak. These healthy fats can also help with skin conditions, allergies, and kidney function and lower the risk of cancer, heart disease and arthritis.
So how can you add essential fatty acids to your dog's diet?
Add fish to your dog's bowl. Salmon is packed with protein, essential vitamins and omega-3 fatty acids. Swap out processed treats with sardines and anchovies. Fish oil supplements are also a great way to get more essential fatty acids into your dog's diet.
Sprinkle ground flax, hemp, and chia seeds into your dog's bowl. Flaxseeds can help ease symptoms of arthritis, lower blood pressure, improve kidney function and help fight cancer. Hemp is a fantastic source of omega-3 and omega-6 fatty acids, promoting healthy skin and digestion. Chia seeds have three times more omega-3 fatty acids than salmon, are packed with plant protein, antioxidants and calcium, and can boost immunity.
Plants and Herbs
Nuts, seeds, fruit and veggies can help regulate your dog's ECS naturally. Check with your vet before introducing anything new, as some fruits and veggies could be toxic to dogs or may be best in small doses. It's also a good idea to choose organic options, as pesticides can disrupt the ECS and other systems within the body.
Thanks to the active ingredient curcumin, Turmeric's anti-inflammatory effects can help with digestive issues and dental health and even help prevent cancer.
Another great option is beta-caryophyllene (BCP), which interacts with CB2 receptors in the ECS similarly to CBD oil. It's anti-inflammatory, anti-viral and gives those feel-good feels. You can find BCP naturally in herbs like lemon balm, oregano, cinnamon, and many more.
Movement
Like humans, exercise and play are crucial for overall dog health and well-being. Mix up the daily neighbourhood walk with scent work, learning new tricks, retrieving, tug-of-war, or social play with other dogs. Keeping your dog active and engaged can reduce stress and disease and support a healthy immune system.
Supporting your dog's endocannabinoid system doesn't have to mean relying solely on plant-powered therapies such as CBD oil. With a few simple changes, you can help support your dog's ECS by swapping processed foods and treats with natural dog foods and promoting an active lifestyle.
As always, it's best to consult your veterinarian before changing your dog's diet or exercise routine, especially if your dog is on medication. Here's to happy and healthy furry friends!
Curious to learn about CBD oil for pets and other plant-powered therapies that can support your dog's ECS? Connect with our in-house PetCann vet.