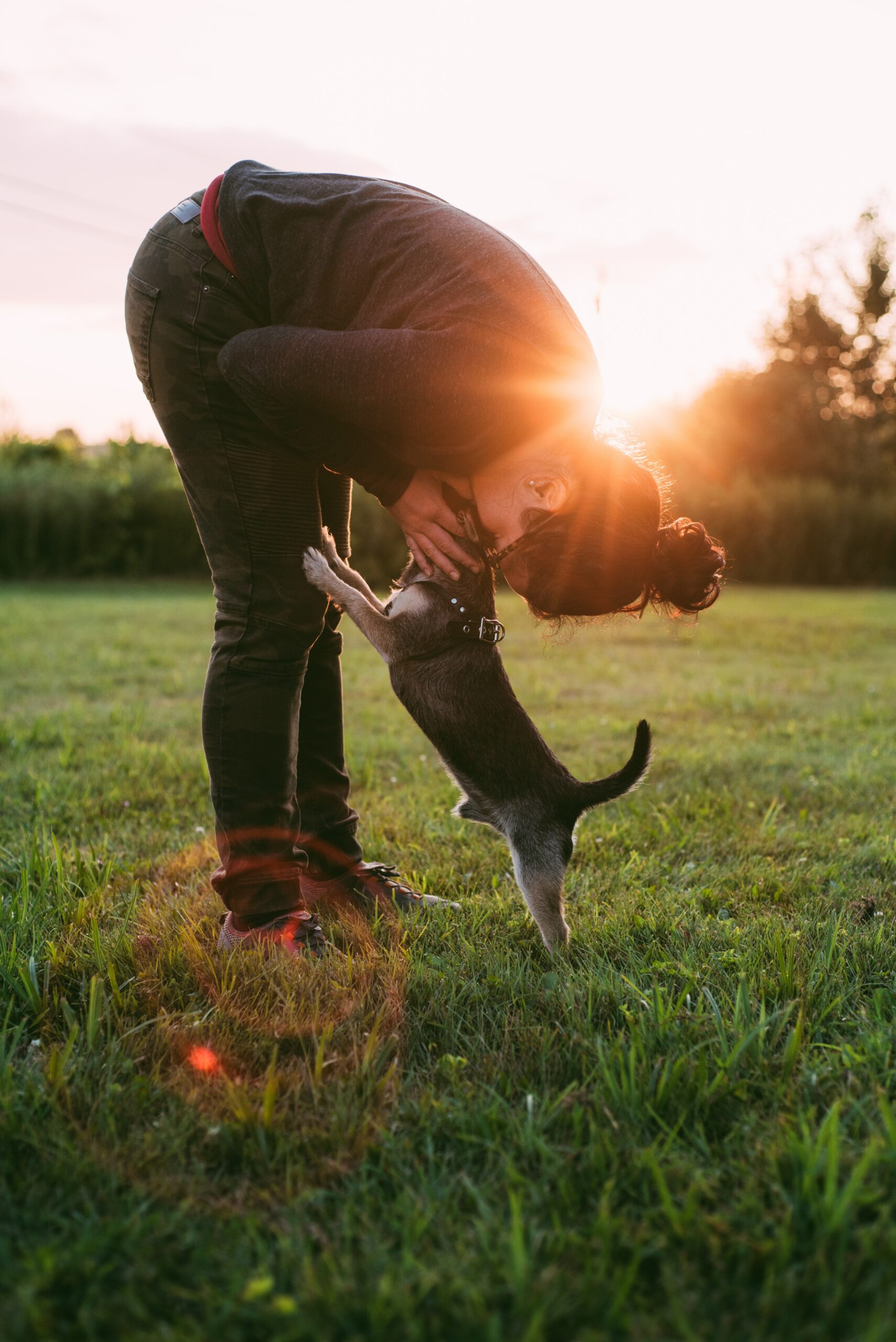 26 Sep

Top 10 spring dates for you and your dog

Spring is in the air! With the flowers blooming and temperatures rising, it's the pawfect time to go on memorable adventures with your furry friend. Spring dates with your dog aren't just fun, they can be therapeutic. They strengthen the bond between you and your dog and can boost our mental health and vitamin D intake. That's something to bark about! We've fetched the top 10 spring date ideas for you and your dog. Ready to unleash some fun? Let's dig in.
1. Botanical gardens stroll
Take a leashed stroll through your local botanical garden. As you and your dog enjoy the smells of the vibrant spring blooms, remember to avoid plants that are toxic to pets. If in doubt, sticking to the marked paths can keep your dog safe. 
2. Picnic in the park
Prepare a basket with your favourite dog-friendly snacks that you can both share. A simple spread under a canopy of trees can be a beautifully relaxing and bonding time for you and your dog. Don't fur-get to bring along water for your dog. Check out these signs that your dog may struggle with spring allergies to make sure you're ready for spring days out with your pooch. 
3. Beach day out 
As temperatures remain mild, a beach date can be refreshing. Dig into the sand together and play fetch by the shoreline. Always keep an eye out to make sure your dog isn't munching on anything but their new favourite chew toy. 
4. Local farmer's market stroll 
The farmer's market isn't just for humans, many markets welcome well-behaved pooches. Your dog will love discovering new smells, and you can tick off your weekly shop while you're out enjoying the sunshine. 
5. Dog cafe outing 
Many cafes now cater to our four-legged friends. Some even have a menu of dog-friendly treats! It's a relaxing way to sip on your latte while your pooch laps up some love (and maybe a cookie or two). 
6. Nature trail hike 
Spring is a fantastic time to explore trails that might be too hot in summer. Make sure you pick a dog-friendly trail as national parks don't usually allow dogs. And don't forget to pack plenty of water. There's nothing quite like bonding with nature and your best fur-iend. 
7. Dog yoga in the park 
Yes, it's a thing! Dog yoga, or 'doga', classes are becoming increasingly popular. It's a relaxing way to bond and it's sure to be a hit on your dog's social calendar. You'll both leave feeling pawsitively zen. 
8. Outdoor movie night 
Many parks and recreation areas host outdoor movie nights. Bring along a blanket and cuddle up with your dog under the stars. Just make sure the movie isn't too loud so it's a comfortable experience for your dog's sensitive ears. 
9. Weekend getaway to a pet-friendly B&B 
Sometimes, you both deserve a little luxury. Imagine waking up to birds chirping, fresh spring air and your dog snuggled up next to you. Book a bed-and-breakfast that accommodates pets and plan out a fun, relaxing weekend. If your pet shows signs of anxiousness while on the road, it could be worth exploring CBD with your vet. Read on in our guide Can CBD help anxious pets travel? 
10. Agility course challenge 
Many local parks offer agility setups, but you can also create one in your backyard. An agility course challenge is a fantastic way to mentally and physically engage your dog. 
Does spring bring on new challenges in managing your pet's health? Book a FREE phone discussion with a vet to understand how plant-based therapies could help.